Mark Bruce talks 'Return to Heaven'
Mark Bruce has choreographed, directed and danced internationally for over 25 years, working with Rosas, Bern Ballet, Ballet Black, Introdans, Igloo, Probe, and DJazzex among others.
Since forming the Mark Bruce Company in 1991, he has created a superb portfolio of dramatic dance theatre productions including the award-winning Dracula (2013) and Macbeth, which came to Winchester back in 2018.
In March, Mark will return to Winchester with a dark and captivating new production, Return to Heaven.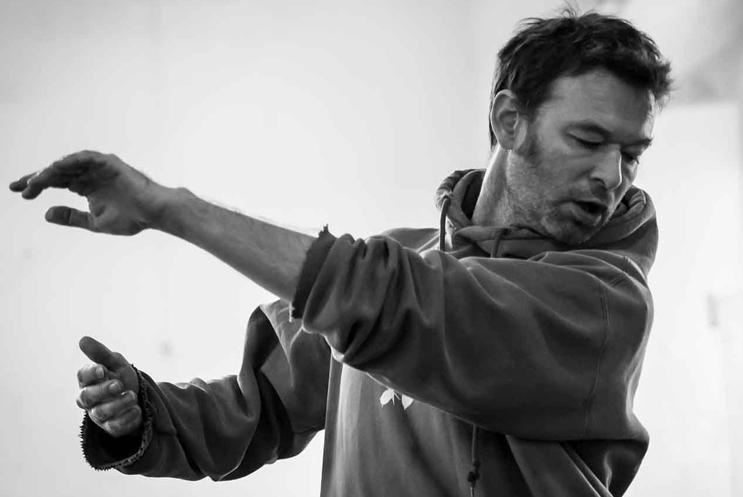 Were you inspired by people or events to make Return to Heaven?
It's always a combination of everything – in realising and developing ideas for work one finds all sorts of things that have influenced the creative process. The dancers I am working with have definitely inspired the characters, the narrative and the dance vocabulary.

How did you cast the show?
I worked with various combinations of dancers, working on ideas and movement and mulling over what I was doing, searching for.  I wrote notes, formed narratives, character journeys and listened to a lot of music.

What about the design?
I love working with these artists on creating a 'world'. We began talking about this work as far back as Dracula - it was vague at the time - sound and vision, a few ideas - I wanted to do something with an Ancient Egyptian influence. Once I had written my first 'script' we began working closely through it all.  I go to the design team during the early stages; they help inform me if I am making some kind of sense or am going off the rails…
We always pay a lot of attention to detail; we want to make a (non-linear) work like this as clear as possible. We also have to make the design practical - we work with tight budgets and often in tricky spaces so it all has to fit together seamlessly in order to work.

And the music?
The music combines my love of Arvo Part, Penderecki with Mark Lanegan, Harry Belafonte and a few others in the mix including some old favourites.  The soundtrack will be very filmic.

What made you decide NOT to go with another classic tale following Dracula, The Odyssey, Macbeth?
I always knew I would return to making my own work; it's less limiting. I'm inspired by artists who have pushed their mediums beyond the normal boundaries through the making of individually unique work. David Bowie's album Blackstar provoked me to get back to rooting around in my mind, pushing myself and digging stuff out - things that are pretty off the wall in their raw state, and crafting something from them.

What will audiences gain from seeing Return to Heaven?
They should be entertained. It should be strong visually, the dancing visceral, and with powerful performances. They should be infiltrated emotionally. It should get inside them, touch them and make them feel rather than think.


Return to Heaven comes to Winchester Tues 17 – Wed 18 March, 7.30pm.